PLEASE READ
**ClaySistas IG was hacked- New IG is ClaySista to start fresh. Thank you to anyone that decides to continue to follow my journey**
I love bringing you gorgeous accessories at an affordable price! Claysistas strives to provide that perfect statement piece no matter the occasion.
Contact me about custom pieces! Via the 'Chat with Us' bubble or Instagram DMs!
For the longest time it was a Sister team and now there is only one, as life happens, but I can't wait to bring you all my dream earrings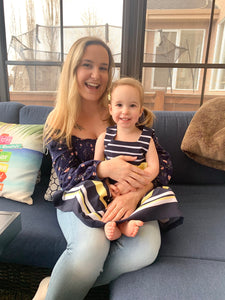 Hey Friends, It's ME!
I'm Julia, otherwise known as the Designer, Maker, Photographer, Social Media Runner, Sander, Driller, Assembler and every other title involved in running a small biz! I began this incredible journey on the same day I opened my first package of clay, spending countless hours in the first week exploring the medium at our kitchen table! I'm a mom to a beautiful little toddler that really pushes the limits of the "terrible threes" and a Dental Assistant by day and loving it. I have the goal of working with Polymer Clay full time one day, however, I won't be upset if I always do both! I love coffee, fashion, patio drinks in the summer and binging Greys Anatomy. If you read this far, use the code "reading" for 20 percent off your purchase!
I am SO happy you're here and joining me on this journey!
From the bottom of my heart,
Thank you.